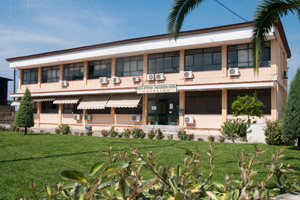 The Agricultural Cooperative named " OIL AND WINE PRODUCTIONS AGRICULTURAL COOPERATIVE OF PATRAS " that has the distinctive title "PATRAIKI 1918″ came from the conversion of private law organization under the name "Union of Agricultural Cooperatives of Patras", in Patras, which had occurred by the merge 26 first instance agricultural cooperatives members, by creating a new agricultural cooperative, under Article 19 of l. 4015/2011, Article 21 l. 2810/2000, by l. 2190/1920 and the development law 1297/1972, which refers to the last paragraph 13 of article 21 of l. 2810/2000 in conjunction with par. 10 of article 19 of Law 4015/2011, proportionately applied.
Using grapes of the best varieties of the region as raw material, Patraiki Wines produces a wide range of high quality products, such as dry, semi-dry, sweet, medium-sweet, white, rose and red wines in all kinds of combinations. Besides, the company produces the internationally known dessert wines, Muscat of Patras and Mavrodaphne of Patras, which satisfy even the most demanding wine-lovers.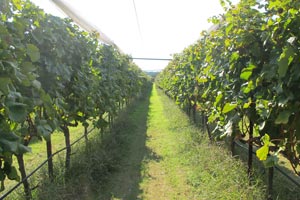 The modern technological equipment, the specialized staff and the long wine-making tradition have led Patraiki to win significant awards in national and international contests.
Applying the safety and health requirements of the European and Greek legislation, the requirements of the Good Manufacture Practice and those of the cooperative clients as well as the suggestions of the state audit institutions, Patraiki is nowadays considered one of the most remarkable and reliable wine manufacturer units in Greece.